Disability Support Services
Accessibility Support
Disability Support Services (DSS) envisions a college community that is universally accessible to all members of the campus community; provides an equal opportunity to students with disabilities; and recognizes all individuals for their talents, abilities, and contributions.
New students should review the Accommodations Process to get started. Students who are already registered with Disability Support Services can manage their accommodations via the Accommodations Portal.
Accommodations Process Accommodations Portal
Community resources may be found on the Accessibility at RVC page.
Contact Us
Disability Support Services
(815) 921-2371
RVC Main Campus
Student Center, Ground Floor
Monday-Friday: 8 a.m. to 5 p.m.
RVC Raise Program: The Raising Aspirations through an Inclusive Student Experience (RAISE) program is an inclusive and supportive post-secondary program for young adults who have intellectual disabilities and who desire to participate in a comprehensive college experience. Learn more about RAISE.
About Student Accommodations
Accessing Accommodations
The DSS Accommodations Portal is the online system that allows students to access and manage their accommodations and communications with the DSS office. Through the portal, students can:
Submit their Disability Services initial online application
Review accommodations they are eligible for
Check out equipment and assistive technology
Check their mailbox for messages from DSS staff
Students log in to the portal by using the same Username (Student ID Number) and Password they use to access all other college systems. It is very important to become familiar with the portal and understand how to use it, as this is how certain accommodations will be coordinated, and where you will receive important communications regarding them. If you need assistance or would like training on using the portal please contact our team.
There are two types of accommodations: Standard and Non-Standard. It is important to understand which type you are eligible for as the process for requesting is different for each.
Types of Accommodations
There are two types of accommodations: Standard and Non-Standard.
Students eligible for Standard Accommodations do not need to request these every semester. Rather, these accommodations automatically get included on the students' Accommodation Letters to faculty by the DSS office. Students will be informed of the accommodations they are eligible for at their Welcome Meeting.
Standard Accommodations include:
Exam Accommodations (i.e. Extended time for exams or quizzes (1.5x or 2.0x), Audio/Reader, Scribe)
Reduced distraction room for exams
Use of a calculator for math
Priority Registration
Reduced course load
Accessible rooms or furniture
Preferential seating
Additional time for in-class assignments or labs
Recording of lectures/copies of PowerPoints or lecture notes
Assistive technology
Accommodations for spelling
Students eligible for Non-Standard Accommodations MUST contact the DSS office each semester in which these accommodations are needed. Students with non-standard accommodations will receive an E-mail from DSS instructing them to contact our office.
Non-Standard Accommodations include:
Note Taking Assistance
Alternative Format (E-Text)
Memory Aid
Live Captioning (CART)
Sign Language Interpreting
Any other accommodation not listed in the Standard list
Shared Responsibilities
You are responsible for:
Communicating with your instructors and our office throughout the semester
Requesting accommodations in a timely manner
Following accommodation procedures (as outlined on this page and in the DSS Student Handbook)
Your instructors are responsible for:
Communicating with you and our office throughout the semester
Implementing accommodations in a timely manner
Notifying our office when there are questions or concerns about any requested accommodations
Maintaining your confidentiality
We (DSS) are responsible for:
Approving your accommodations and training you on the request process
Providing services and accommodations in a timely manner
Consulting with you and your instructors on how to best implement accommodations
Maintaining your confidentiality
Documentation Guidelines
Disability Support Services will review and consider all pieces of documentation submitted. Documentation will assist Disability Support Services in understanding how the disability impacts the student in an academic setting and the current impact of the disability as it relates to the accommodations requested. Reviewing documentation is a collaborative process and is handled on a case-to-case basis. The eligibility determination process is not a same day process. Once documentation is uploaded via the online DSS Application, it will be reviewed in order of receipt; therefore, it is recommended that documentation be submitted well in advance of any accommodation related needs. Typically, documentation is processed and the student will be notified within three business days of receipt.
Students who have readily observable permanent disabilities (i.e. wheelchair user, white cane user) do not need to submit documentation. Instead, simply submit your application and then contact the DSS office at (815) 921-2371, or stop by the office during regular hours of operation, to schedule a Welcome Meeting.
If you have any questions or concerns regarding the documentation review process, please contact Disability Support Services.
There are multiple ways to provide DSS with documentation of your disability. Documentation should provide proof of diagnosis and/or prior accommodations. DSS follows the guidance from the Association on Higher Education and Disability (AHEAD) on documentation review and accommodation approval.
Some examples of acceptable disability documentation include:
IEP/504 plan
Medical records/patient portal diagnostic summary
Letter from a healthcare professional, on letterhead, which confirms a diagnosis
DSS Verification Form

(Must be completed by a healthcare professional)
Accommodation letter from previous postsecondary institution
Full evaluation/diagnostic report (e.g. ETR, MFE)
Students with temporary injuries, such as a broken leg/arm, concussion or surgery recovery can register with and receive services through Disability Support Services on a temporary basis. Temporary students follow the standard registration process and can initiate contact by completing the online DSS Application.
In unique situations, provisional accommodations may be approved for students who can provide evidence of actively engaging in the diagnostic process. These provisional accommodations are typically approved for one semester, and may later be approved on a permanent basis upon receipt of appropriate documentation.
Types of Accommodations
Exam Accommodations
Exam accommodations apply to timed quizzes, midterms, and finals. More specifically, exam accommodations apply to any timed written assessment that is designed to be completed in a single sitting and is graded for accuracy. Exam accommodations typically do not apply to lab work, homework/projects, or untimed "take-home style" exams which students can complete over multiple days. If you see a need for your exam accommodations to apply to anything on this list, please contact DSS to discuss.
The most common exam accommodation is extended time (either 1.5x or 2.0x), although students may be eligible for other accommodations such as:
Alternative format (ex. large print, Braille, electronic)
Student aide services (ex. reader, scribe, lab assistant)
Specialized environment (ex. reduced-distraction room, soft lighting, white noise machine)
Adaptive equipment and assistive technology
If your exams are designed to be administered in-person, typically, students opt to take their exams in the RVC Testing Center, where accommodations are proctored by the Testing Center. However, student situations vary and specific details regarding how and when your exam accommodations will be coordinated will be included on your Faculty Notification Letter.
A scheduled appointment is required for students taking their exam or quiz in the Testing Center with any of the following accommodations:
Student aide services (reader, scribe, or lab assistant)
Specialized environment, including a reduced-distraction room
Adaptive equipment and/or assistive technology
Alternative format exam
If your exam is designed to be taken at home utilizing Canvas or other virtual assessment method, you should communicate with your instructors about logistics (i.e. applying extended time in Canvas). If you have concerns with this setup, please contact DSS.
At the start of the term, confirm with your instructor your need for extended time. Instructors are responsible for setting up extended time in Canvas by adjusting the time limit, availability windows, and/or due dates.
We strongly recommend that you confirm that your time allotted, availability window, and due date are correct before starting a Canvas exam or quiz.
If the exam or quiz settings are incorrect, please reach out to your instructor. If you are having difficulty contacting your instructor, please contact DSS.
Students should reference the Testing Center Guidelines for important information on coordinating exam accommodations in the Testing Center.
Note Taking Support
Note Taking Support may include access to lecture slides in advance, use of personal notetaking technology/apps, and/or peer notetaking services.
If you are approved for copies of PowerPoints, discuss with your instructor the best way for you to receive the slides in advance so that you can use them for preparation prior to class and/or while taking notes during class.
If your instructor has any concerns with sharing slides in advance, contact DSS.
This may include a digital recorder, Livescribe pen, etc.
Review our Notetaking Technology Options to compare our recommended options, and contact the Assistive Technology Specialist to request a technology loan, if applicable. For more information, contact DSS.
At the beginning of the semester, discuss the accommodation with your instructor if they have a no-tech or no-recording policy. The professor should modify this policy to allow you to use your notetaking technology if you are approved for this accommodation through DSS. For virtual classes, your instructor may be willing to record the entire class meeting using Zoom.
Do not share any of your in-class recordings. They are for your personal study use only. Doing so would be against DSS procedures and a potential violation of the Student Code of Conduct. Students will be asked to sign a Notetaking Agreement Form when they are eligible for this accommodation.
If the instructor still has concerns with allowing you to use your technology in class, contact DSS.
For asynchronous courses (e.g. prerecorded lecture modules):
Notetakers are typically not applicable in asynchronous courses, since you can pause/rewind your recorder as needed.
Contact DSS if you believe a peer notetaker is necessary in a non-live course.
For synchronous (real-time) class meetings:
At the beginning of the semester, discuss your request with your instructor. If you require assistance, please contact DSS.
If the instructor has already identified a peer notetaker for your section, then the instructor should provide you with the notetaker's contact information. If there is not already an established notetaker, then your instructor will recruit one. If your instructor is unsure of what to do, refer them to our office for assistance. Your instructor will share your contact information with the notetaker, once identified.
Communicate with your peer notetaker to coordinate how and when you will receive their notes. Reach out to DSS with any concerns or challenges receiving notes from your peer note-taker.
Accessible Media
The DSS office is responsible for converting student's course textbooks in alternative formats (example: E-text). The RVC Media Lab works with faculty to provide course materials in other accessible formats (i.e. audio description, closed captioning).
It is important to take advantage of the priority registration period and to contact the DSS office as soon as you have scheduled for next semester's classes. This helps our team to begin converting your materials quickly. We will not begin converting until you have informed us of your need for alt format.
Contact DSS to inform of your need for alt text as early as possible.
Provide DSS with proof of purchase (a copy of your bookstore receipt or rental agreement) and the course syllabi. The process of converting materials into an accessible format cannot be started until proof of purchase is received. (Proof of purchase is not required for course materials provided by the professor).
You will be notified by email once your materials are complete and ready for download.
You will receive an email from DSS notifying you when your request is ready.
To retrieve your materials:
Login to the DSS Accommodations Portal using your RVC login credentials.
Once logged in, select "Alternate Formats" on the left side. This will display a list of all books currently in the queue, and the status of each one.
There is a red "Download" button next to each book that is ready to download. Click that button.
Click "Open New Link in Windows", if you see Alternative Formats page.
This will take you to a page with your book which is available to download to your computer.
Click the circle to the left of the book and then click Download. This will download a compressed (.zip) version of your book to your computer. It should go into your download folder.
When the download is complete, click on the downloaded file, and "extract" the zipped files to a folder of the same name.
DSS will communicate your need for captioned media with your instructors, therefore it is important to plan ahead and communicate with DSS as early as possible.
Monitor your RVC email account for communication regarding your requests.
The RVC Media Lab will work with your instructors to caption course materials.
Notify DSS if you change or cancel your courses.
Deaf/Hard of Hearing Access
Deaf/Hard of Hearing Access may include Course Interpreting & Real-Time Captioning, Event Interpreting & Real-Time Captioning, and/or Assistive Listening Devices.
After you have scheduled classes for the upcoming term, notify the DSS office that you need this accommodation. DSS will generate your Faculty Notification Letters on your behalf in AIM. This allows us to proactively coordinate staff assignments.
Check the "Deaf and Hard of Hearing" tab in AIM to see your interpreter/captioner team for the semester. Their names will display after we have determined staff assignments.
Your Faculty Notification Letters will be put in a queue and won't be emailed to your instructors until the start of the term. You must request this accommodation for every class (each semester) in which an interpreter or captioner is needed.
Enter your RVC email address and click "Submit Custom Request"
Fill in event information and submit the request
You can review or modify request under the Deaf and Hard of Hearing tab under upcoming requests.
Assistive Listening Devices are amplifiers that bring sound directly into the ear. Students who use hearing aids may request the use of an Assistive Listening Device for use in the classroom environment.
Contact DSS to schedule an appointment with the Assistive Technology (AT) Specialist.
The AT Specialist will fit you with an Assistive Listening Device and train you in its use.
Sign a contract with DSS to check out the Assistive Listening Device equipment for the semester, which you will return to DSS at the end of each semester.
Furniture & Mobility Access
Paratransit
The Rockford Mass Transit District (RMTD) offers an accessible origin to destination transportation service for persons with disabilities who cannot ride the fixed route. To schedule a ride, call (815) 961-2255. The Paratransit drop-off/pick-up location is in front of the Educational Resource Center (ERC) building, Parking Lot #8A/B.
Furniture Requests
DSS will communicate your need for furniture requests with the Plant Operations & Maintenance (POM) department. This process may take several days, so it is important to plan ahead and notify DSS as early as possible regarding your need.
Contact DSS if your furniture request has not been met within three business days, or if you encounter a problem with the furniture.
Participation Access
This involves alternative methods for class participation or presentations; audio descriptions for visual content; breaks during class; food/water/medicine in the classroom; lab or personal assistant; spelling error flexibility; and voluntary contributions during class.
Consider: What is the design of this course? Some accommodations may be less applicable to different course designs (i.e. breaks during class or food/water/medicine in classroom may not be relevant to online course designs).

At the beginning of the semester, discuss your request with the instructor.

Contact DSS if you or your instructor has concerns.
Lab or Class Assistant(s)
Contact DSS to request an assistant. Note: Applicability of the assistant accommodation may vary depending on the course design. The Accommodations Specialist will work with you to determine what level of assistance is needed.

Contact your assistant if you are unable to attend class, so that they can plan accordingly.

Contact DSS if you drop the course, no longer need an assistant, or your assistant does not attend lab or class or does not perform tasks properly.

Assistive Technology (AT)
This includes various software programs (i.e. screen reading, voice recognition, magnification) and equipment (i.e. digital recorders, Livescribe pens, magnifiers).
Software
Contact DSS to review our AT Software Options Guide to compare our recommended options.

Computers located throughout the RVC campus have various AT software programs installed for student use.
Hardware
The DSS office offers an equipment loaner program for students to check out AT devices free-of-charge. Some of the AT devices include digital recorders, iPads, Livescribe smart pens, portable electronic magnifiers, mobile text scanners, and much more.
Contact DSS to schedule an appointment with the Assistive Technology (AT) Specialist.

The AT Specialist will provide you with the appropriate AT and train you in its use.

Sign a contract with DSS to check out the AT product(s) for the semester, which you will return to DSS at the end of each semester.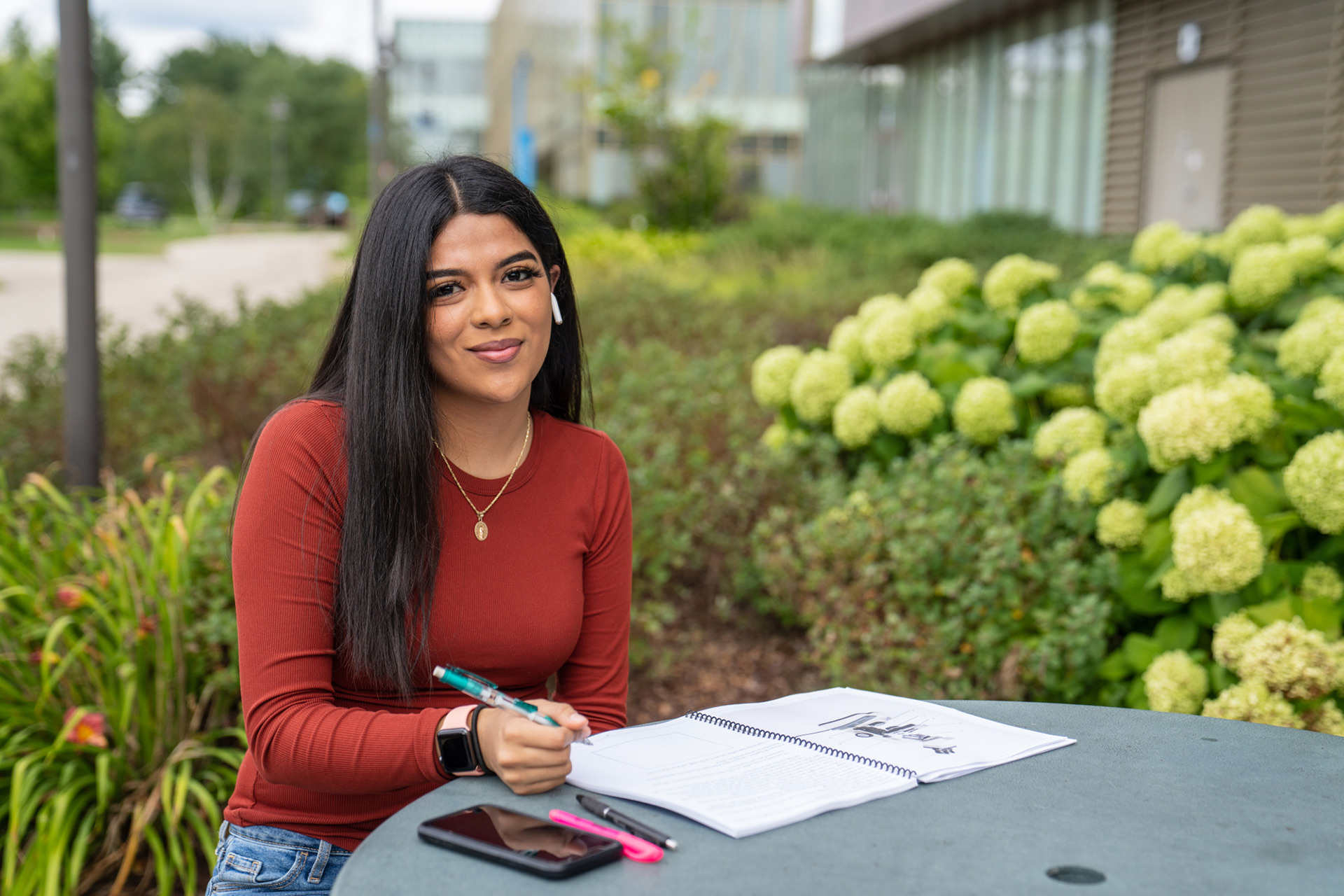 Policies & Procedures
The Grievance Process may be found in the Student Handbook.
For information on other policies, such as Service Animals on campus, please refer to the Board Policy Manual or contact Disability Support Services.
Reporting
Report an ADA Barrier
We encourage you to report any campus accessibility barriers you encounter.
Report a Barrier