As a CLR member, you'll be able to register for CLR classes, programs, and special interest groups. You'll also enjoy a discounted rate on bus trips and social events.
Sign-up for classes:
Review the latest schedule of classes
Complete the CLR Class Registration Form
Register for Fall 2023 CLR Classes
Submit the completed form and payment to CLR
You can mail-in or drop-off your registration form and payment (cash or check). The CLR office is located at the Bell School Road Center (3350 N. Bell School Rd., Rockford, IL 61114). If mailing, please mail to: RVC-CLR, 3301 N. Mulford Rd., Rockford, IL 61114. NOTE: You can register for any class that is not full until the day before the class begins. Registration does not end when the semester begins.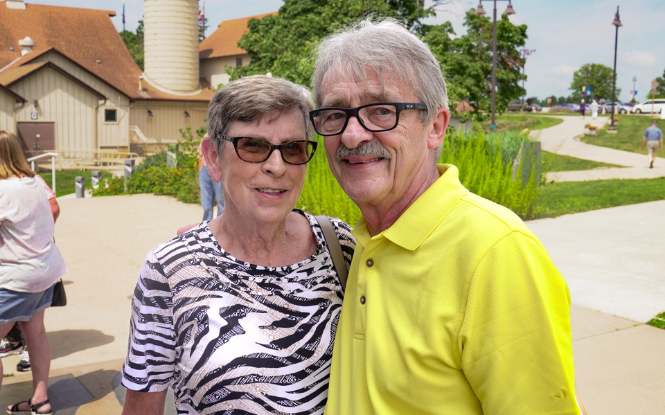 Course Proposals
Interested in presenting or leading a CLR class? We are now accepting course proposals through October 13, 2023.
Class Updates & Offerings
CLR Trips & Socials
We're excited to offer special trips and social events to our CLR members. New opportunities are scheduled each semester.
Explore Trips & Socials
CLR Class Updates
Some CLR classes will fill up throughout the semester. Visit our website frequently to find a list of filled classes sorted alphabetically by course code.
View Class Updates
Vivo Virtual Fitness
This independent exercise program is offered in an online format. The program meets two mornings a week, from 8:30-9:15 a.m. online.
Explore CLR FAQs
CLR Trips & Socials
CLR Class Updates
Filled Classes
ART-701-CLR1 – Pastel Techniques
ART-701-CLR2 – Acrylic Painting - Autumn Glory
ART-701-CLR3 – Acrylic Painting - Palette Knives
ART-720-CLR4 – Art of Tangling
ART-720-CLR5 – Tangling Art 2
CMP-703-CLR1 – Restoring Old Photos
FIN-701-CLR1 – Passing Assets to the Next Generation
HLT-725-CLR2 – Mediterranean Eating
HST-720-CLR8 – Rockford Street Names
HUM-701-CLR1 – A Neil Diamond Story
HUM-701-CLR4 – Rockford Symphony Orchestra
HUM-714-CLR1 – The Best Gift – My Story
SPC-720-CLR1 – Beginning American Mah Jongg
SPC-720-CLR2 – Flower Fall Workshop (AM)
SPC-720-CLR3 – Flower Fall Workshop (PM)
SPC-720-CLR4 – Flower Holiday Workshop (AM)
SPC-720-CLR5 – Flower Holiday Workshop (PM)
SPC-760-CLR2 – Introduction to Pickleball
SPC-760-CLR3 – Pickleball II
SPC-785-CLR1 – iPhone/iPad: Beyond Basics (9/26)
SPC-785-CLR2 – iPhone/iPad: Beyond Basics (9/27)
TOU-700-CLR2 – Tour of Rockford Airport
TOU-700-CLR6 – Tour of Knightsville District
Frequently Asked Questions