Promoting an Inclusive Community
PAIC (Promoting an Inclusive Community) is a college committee. Our mission is to lead the college community by enhancing and sustaining an institutional culture of equity and social justice that fosters diversity and inclusion.
Our Goals
To support this mission statement, the PAIC committee has the following goals:
Advocacy
Advocate for diverse populations and their needs.
Advocate for college action in response to identified needs regarding equity and inclusivity.
Institutional & Program Assessment
Use the assessment results of PAIC work to inform institutional change.
Identify institutional gaps related to the college climate.
Programming & Development
Implement needed programming and professional development opportunities.
Support new and existing programming and professional development.
Resources
Serve as a resource that supports increased awareness and understanding of diversity related issues.
Collaborate with community partners.
Focus Areas
Over the years, PAIC has focused on areas including: Dignity (2017+), Students with Disabilities (2015-2017); LGBTQA+ (2013-2015), Latinos/Latinas (2011-2013); and African-Americans (2009-2011).
PAIC received the YWCA Racial Justice Award at the annual YWCA Leader Luncheon on March 3, 2014. The Racial Justice Award recognizes those who demonstrate an outstanding commitment to promoting racial justice and are working toward the elimination of racism.
Campus Resources
RVC is committed to creating and sustaining a diverse, equitable, & inclusive campus where all learners can make progress towards their educational and career goals.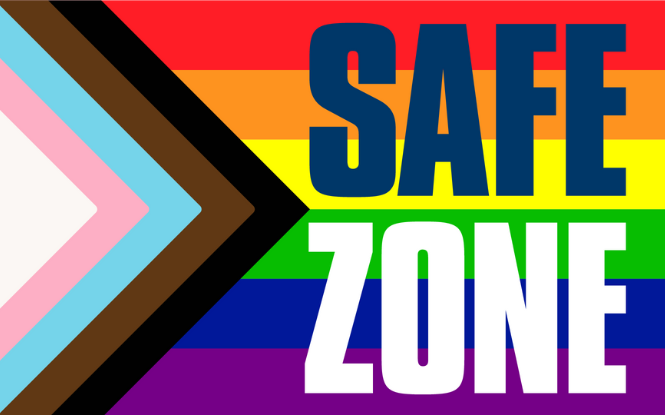 Safe Zone
The Safe Zone Program provides a network of safe and supportive allies to the LGBTQAI+ community at Rock Valley College, by providing support, information, resources, and a safe space.