Diversity, Equity, & Inclusion
DEI at Rock Valley College
Transform our campus, change the world. Our vision is to be a campus and community that embodies trust, equity, and a sense of belonging.
Rock Valley College is committed to creating and sustaining a diverse, equitable, and inclusive campus where all learners can make progress towards their educational and career goals. Therefore, the College shall establish initiatives, measures, programs, procedures, and curriculum to advance equity and inclusion for students, staff, faculty, administration, vendors and contractors, and other community partners.
Our core values include: cultural competence, equity-mindedness, fairness, mutual respect, objective truth, sense of belonging, and solidarity.
Contact Us
Office of Diversity, Equity, & Inclusion
Main Campus
Student Center, Second Floor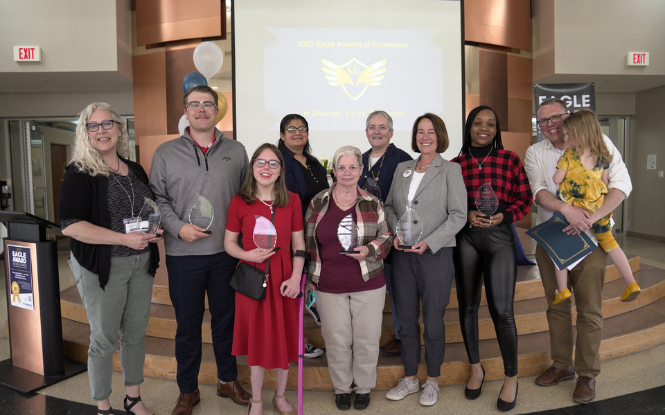 Eagle Awards of Excellence in DEI
The Eagle Awards of Excellence recognizes excellence in the following categories: Student, Faculty, Staff, Community Partner, and Distinguished Service.
Upcoming Events