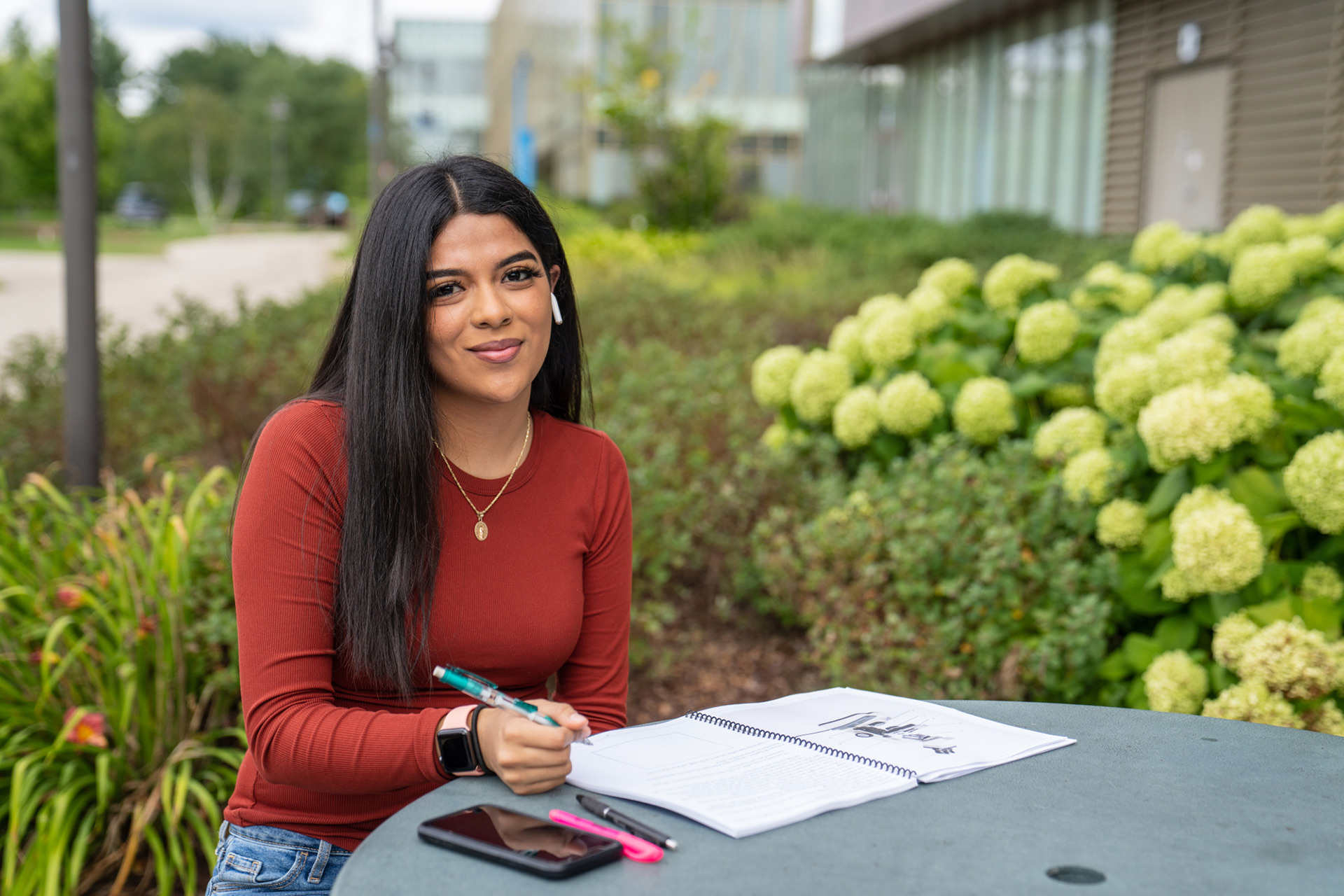 Welcome, Golden Eagles!
You belong here. RVC is committed to creating and sustaining a diverse, equitable, and inclusive campus where all learners can make progress towards their educational and career goals.
Get Involved
Student Life exists to connect, engage, and develop students in a supportive environment through positive leadership and community building opportunities.
Athletics
Rock Valley College has 11 men's and women's sports competing at the NJCAA Division II level. During our time in DIII, we've secured over 20 national championships in various sports.
Valley Forge
The Valley Forge published during the academic year and is free to all. It is entirely staffed by RVC students and operates out of the Mass Communication Department at RVC's Main Campus.
Student Information
Your Student ID is your official identification card at Rock Valley College. It is your key to accessing all functions on campus: Athletic Events, Campus Bookstore, Fitness Facility, Library Services, Student Life Events, and discounts at local and national stores, restaurants, and entertainment venues.
Newly admitted credit students will be able to submit their photo using online photo submission to receive their Student ID. The first Student ID is free of charge.
You can submit your photo online:
Visit the RVC CloudCard Online Photo submission page and login with your RVC student email and password. Your student email is your student ID number followed by @student.rockvalleycollege.edu Example: s0123456@student.rockvalleycollege.edu
Submit your ID photo in the upload box.
To receive your student ID:
Please allow (2) business days for processing of your "Pending ID Photo". You will receive an email notification indicating if your photo was accepted or if resubmission is required. If your photo requires resubmission, the reason will be included.
Another form of identification is required to pick up your Student ID. Acceptable forms of identification are: Government issued driver's license or State ID Card, Government issued passport, Government issued military ID, or Government issued REAL ID card.
You may pick up your Student ID at the Rock Valley College Main Campus: Student Center Building: Welcome Center – First Floor during business hours.
The student handbook is published annually and includes valuable information for all RVC students, including: Key departments' contact information, Student resources, Academic policies, College regulations, policies, and procedures, Student Code of Conduct, and Campus maps.
Housing/dorms are not provided on the RVC campus. Please explore other housing options locally.
RVC students may be in need of personal insurance while attending college. The Student Security Plan offered by E.J. Smith & Associates provides RVC students an affordable option to consider.
Note: RVC cannot speak on behalf of E.J. Smith & Associates. Please direct all questions and inquiries to them at 847-564-3660. In addition, RVC does not solely endorse E.J. Smith & Associates as there are other reputable insurance companies that provide similar coverage options.
Additional Student Resources
Food Vendors
Take a look at the various food services and vending machines available at our Main Campus and other locations.
Food Vendors
Fitness Lab
Our fitness lab houses an assortment of cardiovascular machines, weight lifting machines, and free weight equipment.
Fitness Lab
Reporting
The Dean of Students office is here to inform you of your rights and responsibilities as an RVC student.
File a Report