RVC Alumni Heading to France for Cannes International Film Festival
After their time at Rock Valley College, we often wonder what adventure our alums set their sights on next. And whenever possible, we love to share their stories and accomplishments.
For brothers TJ and Aaron Hill, and Aaron's wife, Shelby Hill, the trio has had an exciting year and more to come in the month ahead.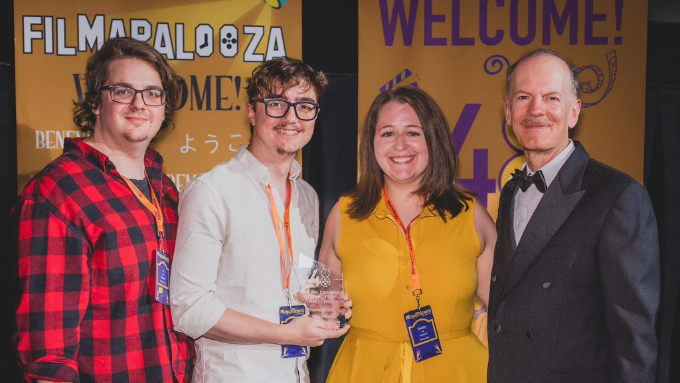 With their shared passion for film, the trio spent the past year participating in 48-hour film festivals in Madison, WI. Each competition challenged filmmakers to write, shoot, and edit a short film in two days. TJ, Aaron, and Shelby enjoyed creating films using their unique humor to tell stories.
Recently, they created a musical movie, "A Cloudy Moon," inspired by the brother's parent's relationship. "It's a love letter to our parent's relationship," shared TJ in a recent news interview.
From the competitions in Madison, WI, each film project has the potential to move on to the national competition held in Los Angeles, CA. From there, top films get selected for screening at the Cannes International Film Festival in France.
"While stressful, it's been an exhilarating experience," shared Aaron in a recent news interview. Aaron is also featured in the short film, using his acting and singing skills.
Their film made it to the national level, and almost two weeks later, they received an exciting email: "Your film A Cloudy Moon is going to Cannes."
"This is the most prestigious film festival in the world," shared Jerry LaBuy, RVC Mass Communication Professor and Chair.
And now, they're getting ready to head to the red carpet in France.