This is a non-credit certification program that is not eligible for Federal Financial Aid. Other funding sources may be available for those who qualify. Students are encouraged to explore Sallie Mae, VA Benefits, and Workforce Connection options.
Program Type
Certificate Available
Continuing Education Courses Available
Contact
Jamie Fanara
RVC Massage Training Program Director & Bodycraft Wellness Owner
Main Campus - Classroom Building II, 122 & 127
About the Program
The Massage Training and Continuing Education Program offers both a complete certification program as well as continuing education classes to help keep massage therapists on top of their licensing requirements.
Our Massage Therapy Training Program through Bodycraft Wellness & Massage Center LLC offers 600-hour/12-month training to people pursuing a career in massage and bodywork therapies.
With a strong business edge and a well-rounded curriculum, this program has been designed to offer students a comprehensive education, combining lectures, demonstrations, and clinical practice. The program starts every September, and the Fast Track Day Program starts every April.
Students will develop an in-depth understanding of the human body and its interactions, as well as a strong foundation in the areas of anatomy and physiology, applied kinesiology, and pathology. The program involves hands-on learning of both basic relaxation and deep-tissue massage techniques. After completing a certain portion of the program, student clinics will be available, which will allow students opportunities to perform massage on actual clients, under the supervision of licensed massage therapists and/or instructors.
The program will also cover the History & Theory of Massage; Fundamentals of Massage & Bodywork Therapies; Deep Tissue & Other Modalities; Anatomy & Physiology; Kinesiology; Business, Wellness, & Ethics; Community Outreach; Student Clinic; Research; and elective modalities related to the field of massage therapy will also be required.
Admission Requirements
Students must be 18 years of age or older;

have a high school Diploma or GED;

complete a student interview with Jamie Fanara (Program Director); obtain ABMP student insurance (included in tuition);

receive a 60-minute professional massage by a licensed massage therapist prior to enrolling; and

obtain two letters of personal reference.
What can I do with this certificate?
Potential Careers & Wages
Students will be eligible to sit for the MBLEX exam and apply for a state license. Once the official license is received from the state, you can practice doing massage as a Licensed Massage Therapist.
Students and graduates of the Massage Therapy program rave about the program and its instructors. Check out this video to learn more about Massage Therapy at RVC.
Program cost: $7,995*
*Note: Electives and supplies are priced separately.
Tuition includes a non-refundable $495 registration/processing fee.
We do not offer Financial Aid at this time. However, feel free to explore Sallie Mae options.
Bodycraft Wellness & Massage Center LLC is approved by the Division of Private Business and Vocational Schools of the Illinois Board of Higher Education (IBHE) and is an Assigned School with the National Board for Therapeutic Massage & Bodywork (NCBTMB).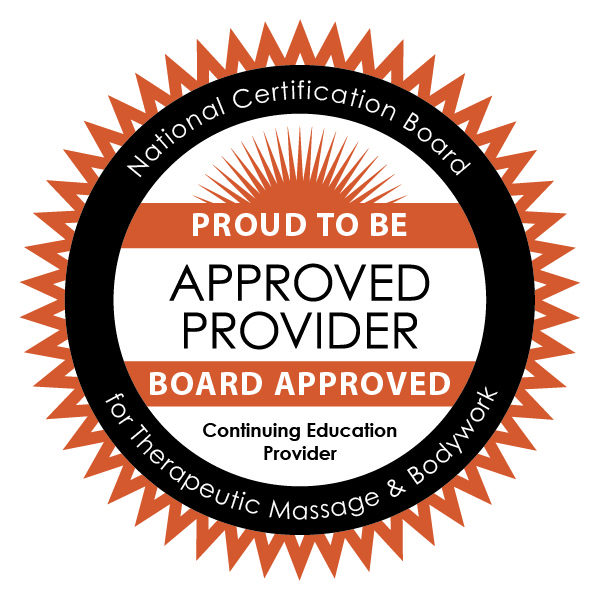 Fall starts in September. Schedule: Tuesday 9 am - 1 pm, Wednesday 9 am - 1 pm, and Thursdays 9 am - 4 pm
Spring starts in April. Schedule: Wednesday 9 am - 1 pm and Thursdays 9 am - 9 pm
Stay tuned for Fast Track Program!
To learn more, contact Jamie Fanara at (815) 977-4743 or BodyCraftWellness@gmail.com.
This scholarship was established in memory of Chase Shott by his mother, Kathy Shott, and others who knew and loved Chase. They wanted to continue his beautiful legacy of love by aiding future students of Bodycraft Wellness & Massage Center and Rock Valley College's 600-Hour Massage Therapy Program Rock Valley College Foundation scholarship. The Chase Shott Memorial Scholarship is available to give a helping hand for equipment, books, or extra classes that may be required over and above the tuition costs. Learn more about Chase in this short video testimony.
We also provide NCBTMB-approved Continuing Education Classes for Licensed Massage Therapists. Whether you are new to the field or have years of experience, we have the classes you need to meet your State CE requirements. Please check with your state governing boards prior to enrolling when maintaining an out-of-state license.
Use the link below and search for classes using the prefic MAS.
Register for Massage Therapy Continuing Education classes on Eventbrite!
Related Programs
Testimonial
I gained a family that never gave up on me when I was battling health issues that could have taken my life. My director, instructors, and classmates fought for me until the day I walked across the stage. RVC is place where all are welcome and no one is left behind. This school gives hope and lots of love. I am blessed to be a part of the RVC family!
Tracy Orims
Massage Therapy Graduate, 2023