Program Type
Associate in Applied Science
Certificates Available
Paying for Your Program
Contact
Division of Career and Technical Education
Main Campus - Woodward Technology Center
About the Program
The program emphasizes the significance of preserving information confidentiality and security, risk management, maintaining data and system integrity, and ensuring availability, authenticity, and utility. The curriculum is designed to cover a broad range of topics related to information security, including concepts, principles, methodologies, strategies, practices, and procedures regarded as standard in cybersecurity. Upon completion of the program, graduates are equipped with the necessary skills to pursue a career in cybersecurity, including network security, IT security analysis, and cybersecurity technical roles.
What can I do with this degree?
Potential Careers & Wages
Program Pathways
Students should meet with an Academic Advisor to develop a clear pathway leading to a seamless transfer experience or transition to the workforce. For additional possibilities that may require an advanced degree or certification, make an appointment with an Academic Advisor.
We are designated as a Center for Academic Excellence in Cyber Defense (CAE-CD) by the National Security Agency (NSA) and the Department of Homeland Security (DHS).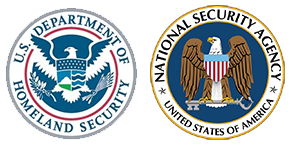 Career changers who are looking to transition to a career in data and IT security fields
Security specialists, network specialists, security technicians, security support specialists, and security assistants who want to increase their expertise in the area of Data Assurance and IT Security certifications
Professionals already working in companies who want to keep up to date with the latest networking security trends and industry best practices
Graduates of this program are prepared to obtain any, or all, of the following certifications:
Cisco: CCENT, CCNA, CCNP

CompTIA: A+, Security+, Network+

Microsoft: Microsoft Certified Technology Specialist (MCTS)
Related Programs
Network Systems Administration
Associate in Applied Science

Certificates Available
View Program Details
Computers and Information Systems
Associate in Applied Science

Certificates Available
View Program Details