RVC Launches Common Reading Initiative
Rock Valley College is excited to launch its first common read program featuring the bestselling novel Educated by Tara Westover. Students, faculty, and staff are invited to take part in this shared experience. Individuals read at their own pace throughout the summer and attend an in-person celebration and discussion scheduled for 1 p.m. to 3 p.m. on August 17.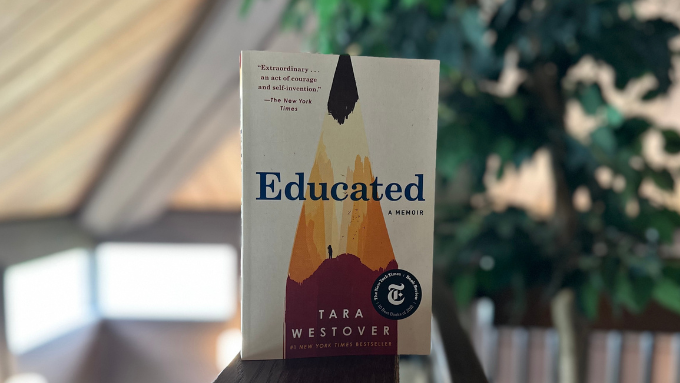 Common reads like this are typical activities for both community colleges and four-year institutions across the country. The Association of American Colleges and Universities has identified common reads as a high-impact practice because they help students form relationships around a shared intellectual experience. A common read can also help set expectations for college reading and help develop intercultural competence.
Amanda Zika, Manager of the First Year Experience, is encouraging all students starting in the fall to pick up the book. She is also looking forward to seeing staff and faculty participate as well. "When we show new students that we are a campus of lifelong learners interested in developing new perspectives, those students see what college really has to offer."
In Tara Westover's 2018 memoir Educated, she recounts a memory of watching her older brother pack his bags and leave for college, which, as she puts it, was like entering a void after their upbringing in an Idaho mountain family that prohibited their children from going to school. For Westover, who would follow in her brother's footsteps years later, going to school means leaving the only life and family she'd ever known.
"Educated offers our community new ways to think about what it really means to be educated, and that seems like a timely conversation to have before the fall semester," said Alex Luft, who is leading the planning group for the Summer Read. "The book will give our new students perspectives on how being a student helps form their identities."
The RVC Summer Read is supported by the RVC Bookworms, the First Year Experience office, the Estelle M. Black Library, and the Office of Admissions. Copies of the book are available to students in the library, and students can win a free copy during summer events on campus.
Students, faculty, and staff wishing to learn more about the RVC Summer Read can visit go.rockvalleycollege.edu/summerread23 and sign up for more information.